The new Saudi third mobile operator in Kuwait has named itself VIVA. It chose a bright colored logo with a fun sounding name and you can expect massive ad carpet bombing all over kuwait announcing its arrival on the mobile market.
Here is a picture of the logo (I borrowed this from
Some Contrast
) :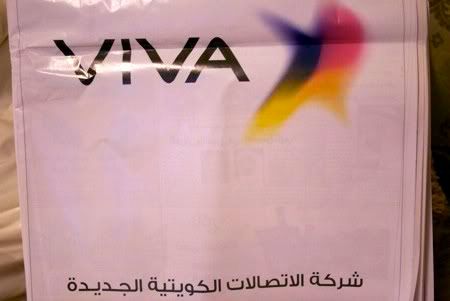 Quite a few nice comments about the logo, but unfortunality, no originality, just a copy. That logo exists already and is used by an Indonesian mobile operator called Axis. Check it out
here
.