With the meltdown of the US market, here are some
trading blogs that I follow
.
I did not lose any money, in fact I made more than I ever did last week, not by shorting stocks because it has been stopped but by buying Fannie Mac [FNM] and Freddie May [FRE] while they where rising during a short squeeze. Extremely risky and stupid but it paid off.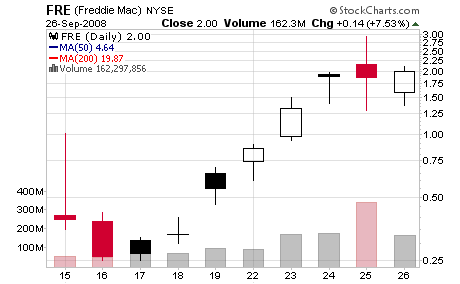 On Tuesday, 23 September I bought FRE @ 0.97 and FNM @ 0.96, and I sold both the next day with FRE @ 1.92 and FNM @ 1.84.
Close to a 100% return, Kaching!