Youtube
just added a cool new feature that allows you to see the number of hits your posted videos got over time. It also shows geographically where the hits came from.
If you post videos on youtube you can get it by clicking on
Account
->
Videos, Favorites, & Playlists
->
next to the video you want to get stats on clicking on the "About this video" button.
Here are some stats on one of my videos that I posted a long time ago: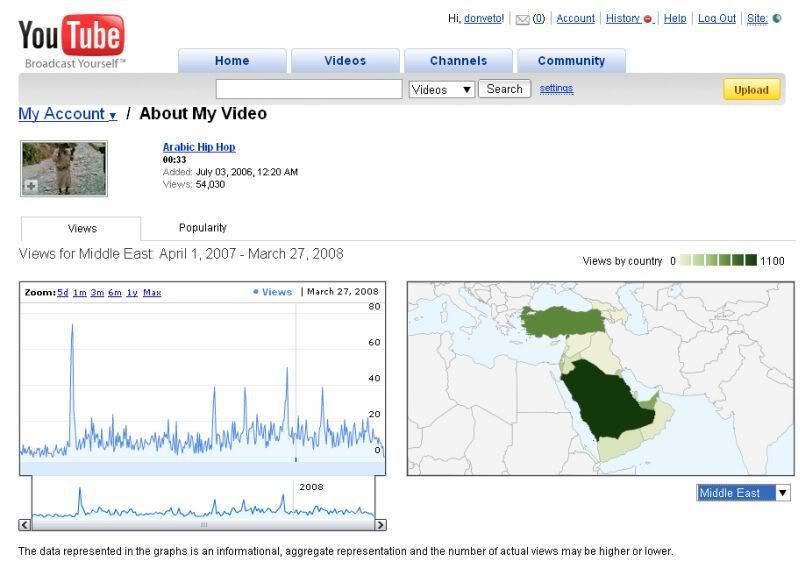 To see the video, you can find it
here
. If you are interested in all my videos you can go to my
Youtube page
.