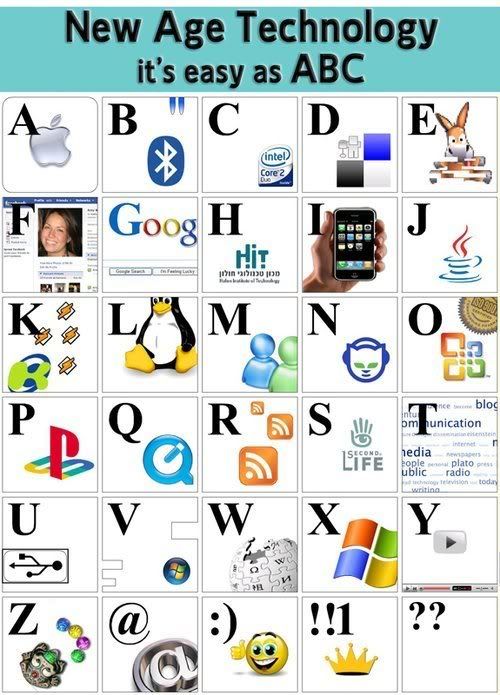 Here is a nice picture of the ABC of Technology today,
stolen
borrowed from
haha.nu
Now what would the Kuwaiti one be ?
I reserve D for
Don Veto - Reviews and Words of Wisdom
You can choose any other free letters. Maybe I will make a nice graphics once we complete the whole alphabet.