While strolling down a flea market in Amsterdam, I came across this used book placed among a pile of others.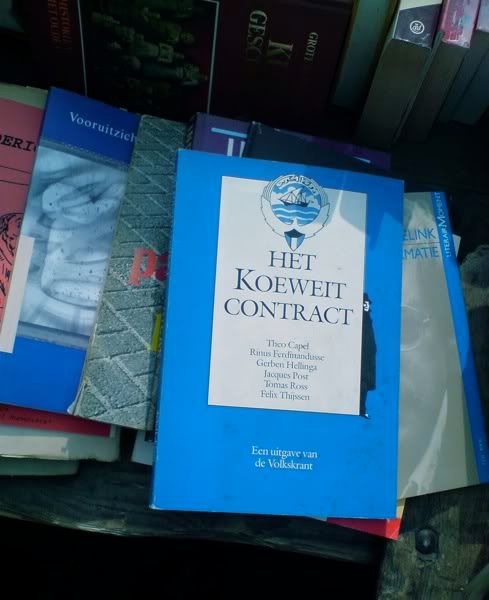 The book had the insignia for Kuwait and was titled "Het Koeweit Contract", published in 1987. I don't speak Dutch but I guessed that it could be a translated official contract. It turns out I was mistaken. I looked up the name of the book and it is a thriller about Kuwait with different dutch contributors. I would be interested in finding a translation for this book. Here is the
translated link that I found on geocities
.
Anyone familiar with this book ?