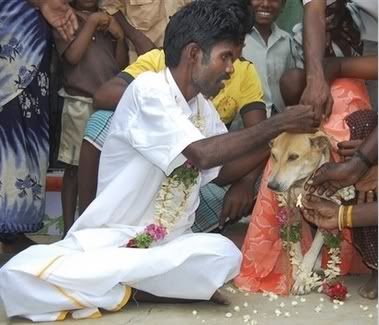 P. Selvakumar married the sari-draped former stray named Selvi, chosen by family members and then bathed and clothed for the ceremony Sunday at a Hindu temple in the southern state of Tamil Nadu, the Hindustan Times newspaper said.
Selvakumar, 33, told the paper he had been suffering since he stoned two dogs to death and hung their bodies from a tree 15 years ago.
More details here at
yahoo news
.
I am sure he is the only man in the world to honestly say that his wife is a bitch.