Intlxpatr, our dear blogging friend, had
breakfast at Google
in Cupertino this morning and all I got from Google was this lousy postcard: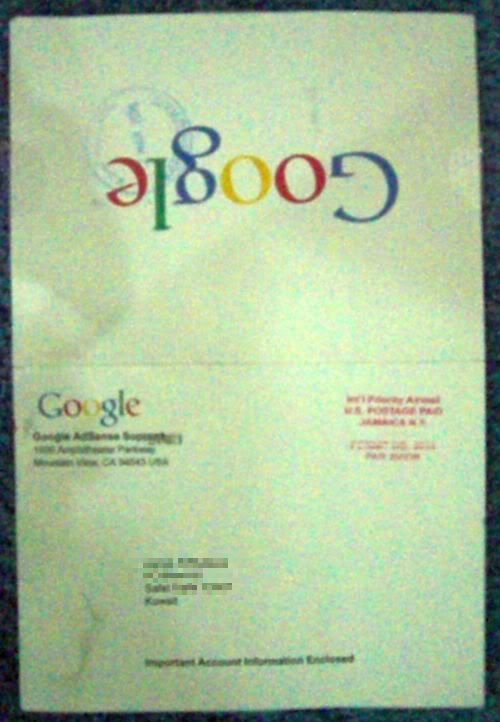 .
It was not a post card from
Sergey
saying to me, "
wishing you where here
", but rather it had a PIN that I needed to enter into my AdSense account to confirm my Kuwait Address.
Welll at least I was remembered. I hope.