I know this is an ad, but it was fun. Here is my preffered starbucks combination: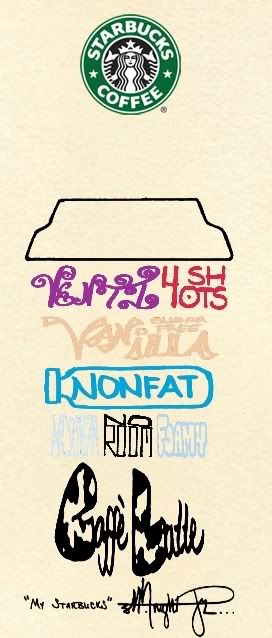 You can make your own Starbucks drink
here
.
They also promised to give me a T shirt but I could not find a link to take me there, maybe they meant that I should make the graphics and print my own T shirt?
If anyone finds how I can get my T shirt, let me know.