South Surra is a new residential building Area in Kuwait. A few years ago, there was no infrastructure. Today roads, electricity, water, sewage and most importantly Fiber to the Home, exists. The only service you can get from the fiber right now is basic telephone service.
According to
KEMS
, we can expect Internet service in South Surra as soon as the end of June 2007. Initially they will be offering 256Kbps for the first 2-3 months and later will go for higher speeds up to 4 Mbps. You need to have a telephone line, but the technology used is not DSL but fiber, so none of that splitter business but rather, you connect your router / switch / hub directly to the RJ45 port found in your "telephone" box. The existing fiber hardware supports up to 1.5 Gbps, but no promises yet on when this could happen.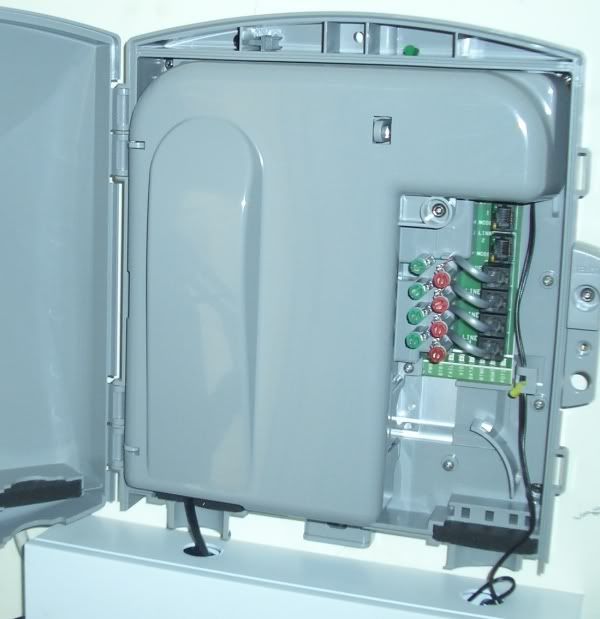 Fiber Point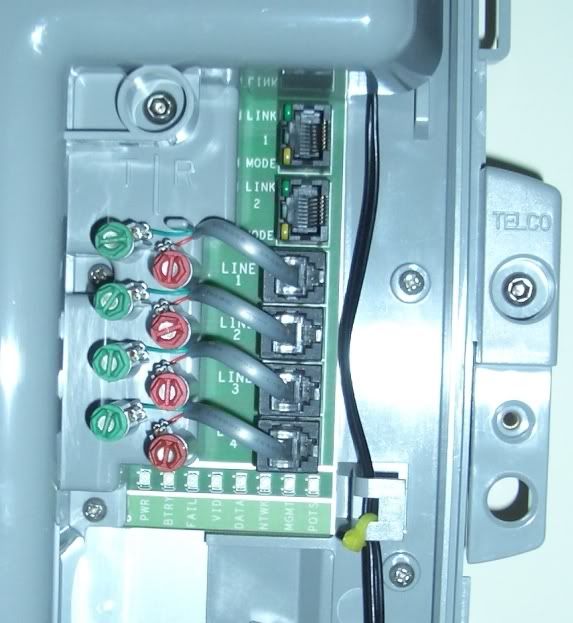 Close Up of Connectors
You plug into LINK1 and from there you can connect to the Internet.
If your fiber point is in a concealed location in your house, you need to do some wiring and extend a twisted pair cable from the box to the place where you want your Internet to be.
No news about pricing, my assumption is it will be similar to what KEMS is offering in its current
DSL pricing
.