No, I did not go to the gold market, I did not even need to get out of my house. I bought gold from my online broker, ticker symbol
GLD
.
You know when the pundits speak about money on the sidelines, well I am part of that money. Yesterday I decided to get into the market again. I looked at the different indicators, and the only one that was outperforming all the others was Gold, so I went and bought GLD.
Have a look at the chart below from 2005 till today: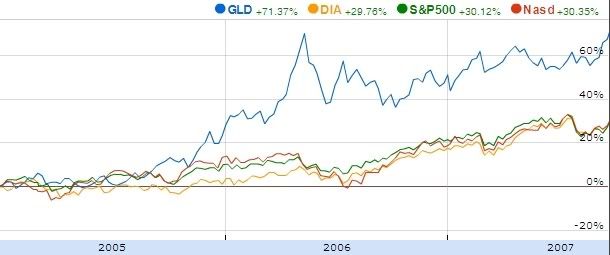 GLD outperformed all the major indexes.