Cybersquatting
is registering, trafficking in, or using a domain name with bad-faith intent to profit from the goodwill of a trademark belonging to someone else.
Someone set up a blog called
Zain Kuwait
on domain
zain-kwt.com
, they did not even get a good picture of the Zain Logo.
Looking up his whois info about the squatter, it seems he/she set up the blog on 13 September 2007, and his email is
onasiss.11@hotmail.com
. I doubt Zain would use a hotmail email for their registration. The telephone number he put is 9690969 which is MTC/Zain's voicemail number.
Very amateur but it could fool some people. The orginal Zain webpage for kuwait can be found
here
.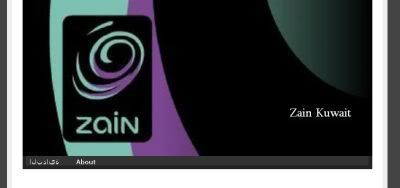 The Fake Zain







The Original Zain