I am still in Malaysia but will be leaving after a few hours; I finished my work and now am packing my bags. From the few days that I stayed here and from the very little that I spent in Kuala Lumpur, it looks like a very beautiful and exciting city.
I had to find the latest, hottest, best computer shopping area so I googled for that and everyone recommended the
Low Yat Plaza
so I took a taxi cab there.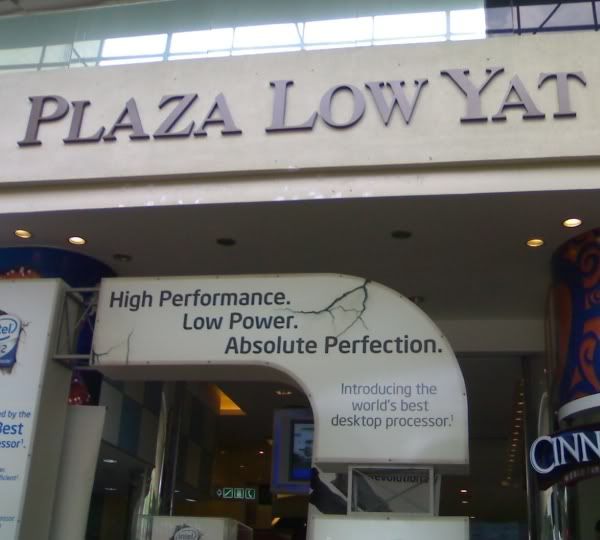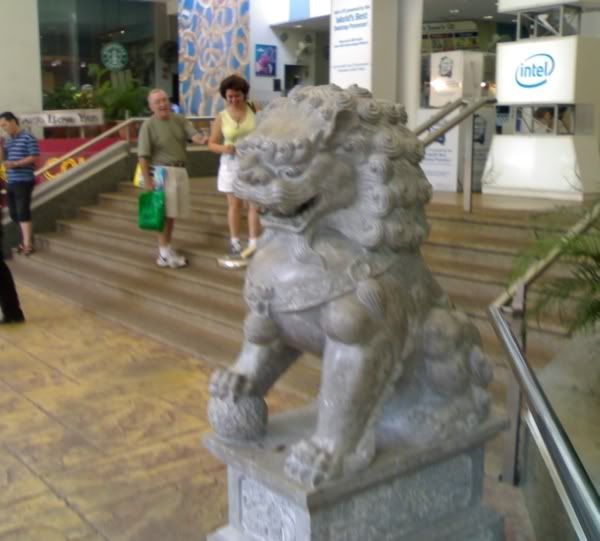 Low Yat Plaza has a majestic entrance with Chinese lions guarding it against evil spirits. (Notice, the Starbucks logo at the other end).
The Plaza is crowded with locals, which is a good sign because it means it is not a touristy place with rip off prices.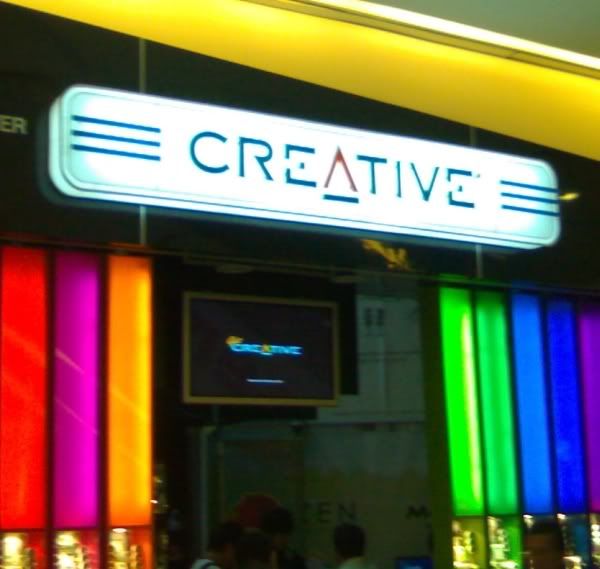 I found a
Creative
store, that had the full catalog of Creative products piled high inside its small area.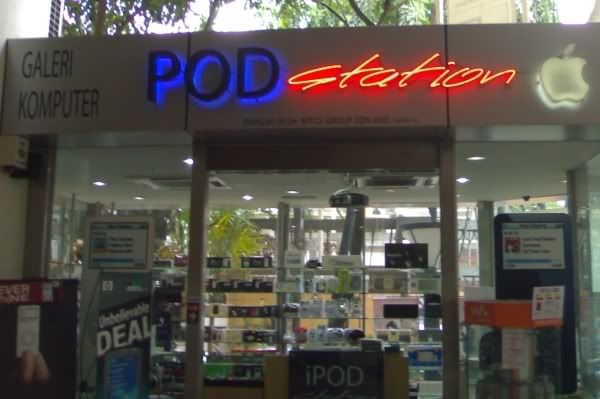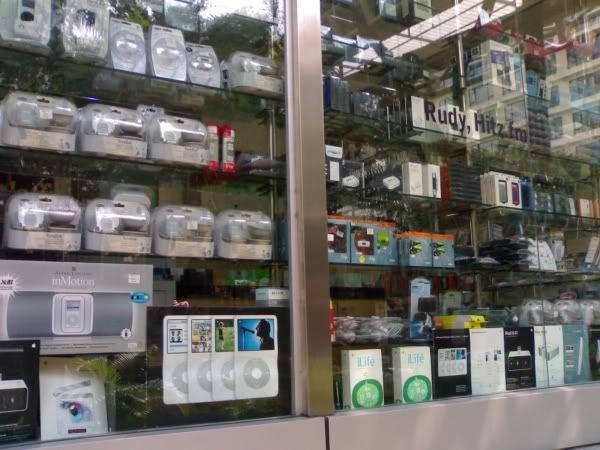 To the right of the Plaza entrance was an iPod Station shop that was only iPods and assorted accessories.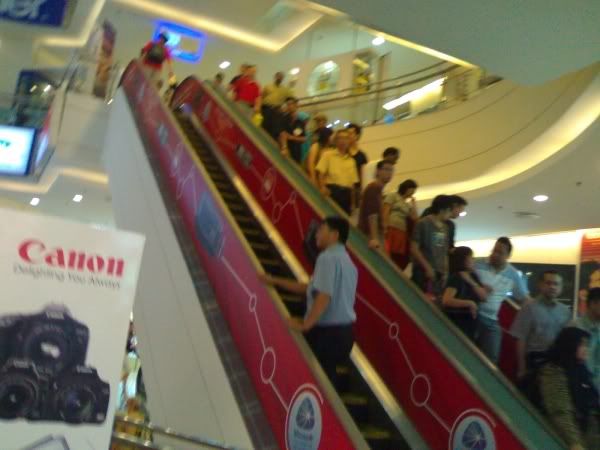 I was getting hungry and needed coffee so I went down to the food court in the huge basement.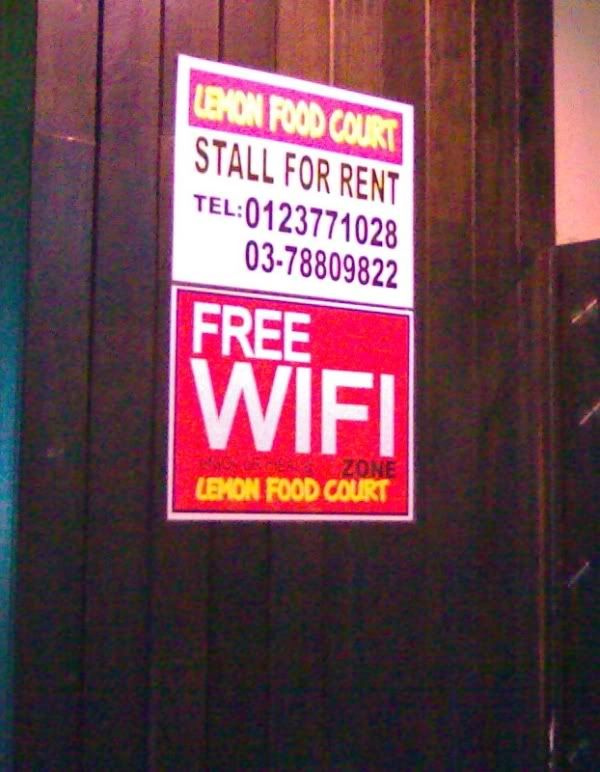 The sign said, Free Wi-Fi, how cool is that!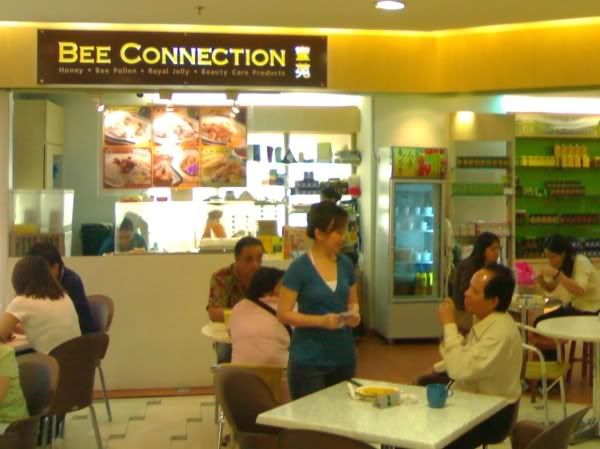 There was a Bee Connection place that offered all the Bee products you can think of.
Walking aorund the food court trying to find a place to sit down and have something light, I saw a sign that intrigued me.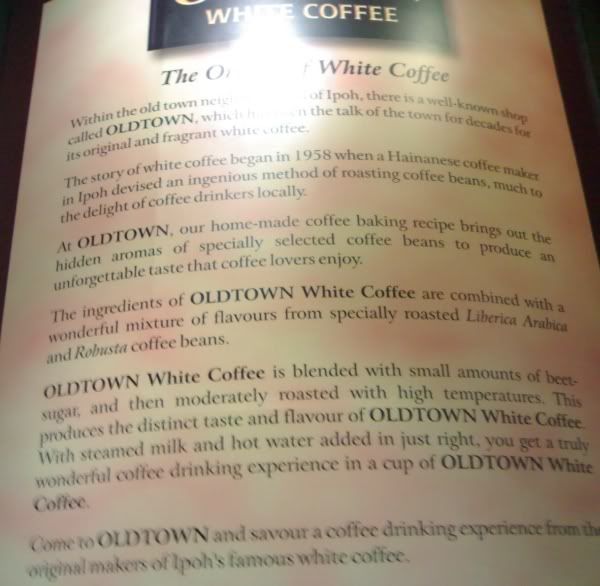 The sign told the Story of White Coffee, saying that a "
Hainanese coffee maker in Ipoh devised an ingenious method of roasting coffee beans, much to the delight of coffee drinkers locally.

At OLDTOWN, our home-made coffee baking recipe brings out the hidden aromas of specially selected coffee beans to produce an unforgettable taste that cofee lovers enjoy.

The ingredients of OLDTOWN White Coffee are combined with a wonderful mixture of flavours from specially roasted Liberica Arabica and Robusta coffee beans.

OLDTOWN White Cofee is blened with small amounts of beet-sugar, and then moderately roasted with high temperatures. This produces the distinct flavour of OLDTWON White Coffee. With steamed milk and hot water added in just right, you get a truly wonderful coffee drinking experience in a cup of OLDTOWN White Coffee.
"
I had to try that coffee, I took a seat and placed my order.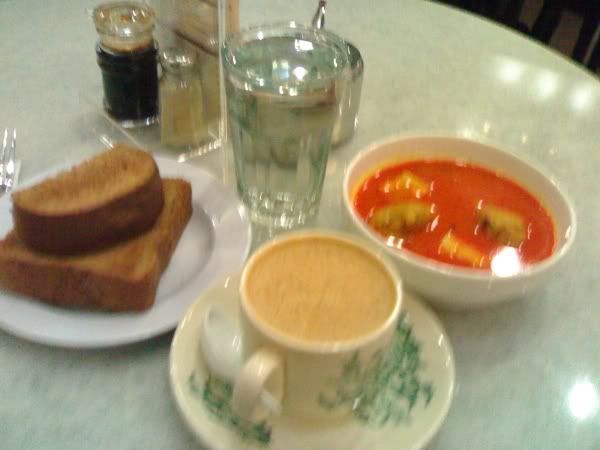 I ordered White Coffee and some Chicken Curry. I tasted the coffee; it was warm and not tongue burning hot which is exactly the way I like it. It had a very strong and pleasant spicy coffee smell, and the taste was incredible, slightly sweet on its own without adding sugar, and not mega sweet where you need and insulin syringe right next to your mega sweet coffee cocktail. The caffeine kick was slow but effective. White Coffee was so good, I asked for another cup.
Walking out of the Plaza to the left, I noticed a signboard. It said Japanese Restaurant Street, I was full of coffee and chicken curry but I will defineitely visit that street if I return to Kuala Lumpur.