I drive my car at full speed over speed bumps and climb over pavements. This general carelessness in the wellbeing of my car has paid back.
I was backing up in one of those underground parking, and my rear tire slid across the sidewalk, no problem, my car is a 4x4, I stepped on the gas and climbed the pavement with the sound of my rear tire squealing in pain. I drove out of the underground parking, got back on the road and was driving back when the indicator light lit up and I got a message on my dashboard saying, "Car Tyre Pressure Very Low". I drive slower and find a tire shop, or bancherchi. I park, he looks at my tire, it is badly ripped from the side and slowly deflating.
He takes the tire off and gets me a new tire. Good, "is that all?", I ask, "Well it is if you want it to be, but your other tires are in bad shape also, do you want them replaced?". I think for a few minutes, should I save some money because he is trying to con me into changing all my tires, or he could be right and I run the risk of having a nasty accident later. What the heck, "Go ahead", I tell him. He works on all my tires and has them replaced. He gets me a cup of tea, tells me to have a seat and he starts working.
Just to save you the trouble of reading about the captivating details on how the tires where replaced, I will just show you the pictures.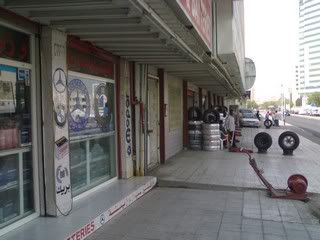 Bancherchi Street



Smorgasbord of Rubber Tires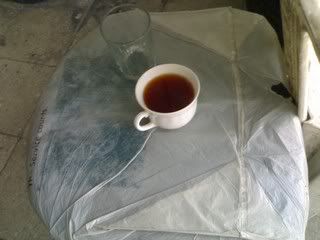 Free Tea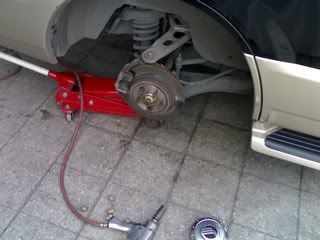 Tire Removed




Ring Placed on Machine




Bare foot Car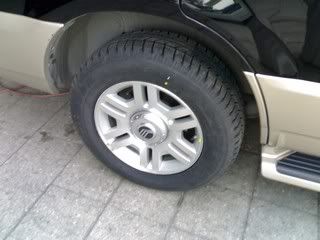 New Tire Fixed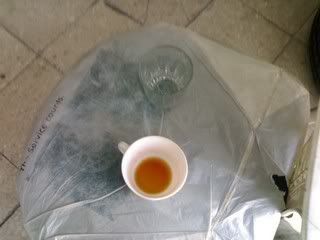 Tea Finished