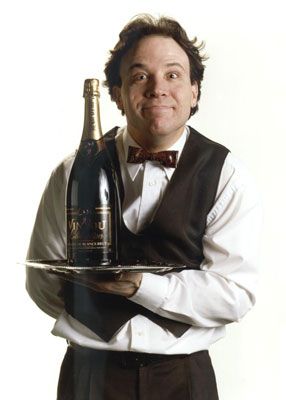 The lights are low, soft music is playing. You are sitting at your favorite place in your favorite restaurant, dressed to the nines and looking like a million bucks. The waiter approaches with your ordered beverages, he stumbles, time slows down. You start seeing everything move in slow motion, the beverages are flying and one lands right on your lap. The restaurant goes quiet, eyes turns towards you, what do you do:
1) You forgive him, while fuming inside.
2) You forgive him and put the startled waiter at ease with a little self depreciating humor.
3) You say "I could buy this place and fire you."
4) You say "I know the owner and I could have you fired."
Well whatever your reaction, it will reveal a lot about you, as
Office Depot CEO Steve Odland says how you treat a waiter can predict a lot about character
and other top CEOs agree.