DiiGMaa
asked me about some good Saakaa Restaurants after reading my
Bancharchi
post, well here are the directions to Cafeteria Shuweikh.
First, you take the 3rd Ring Road, then you drive West till you reach the very end, where you have Airport Road passing over you in the overhead road bridges. You stop at the traffic light just before the bridge. The street in front of you will be Canada Dry Street. Canada Dry Street is always crowded with cars and big trucks and tow trucks, it is the garage and car spare parts area in Kuwait. The street is always filled with cars and amazingly awful drivers but surprisingly it is always moving and no serious accidents happen.
You pass the traffic light and enter Cananda Dry street, to your left you will see the Al Watan Newspaper head office.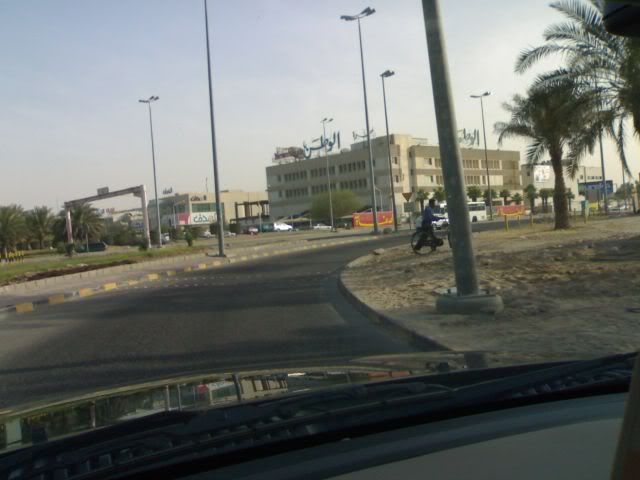 Side View of Al Watan Building and Canada Dry street at the next left turn.
Don't let this picture confuse you, I came to the street from a different direction.
Ok, now you are in Canada Dry street, look to your right as you drive around 1/2 a kilometer down for an Orange Canopy and the Cafeteria Al Shuweikh sign.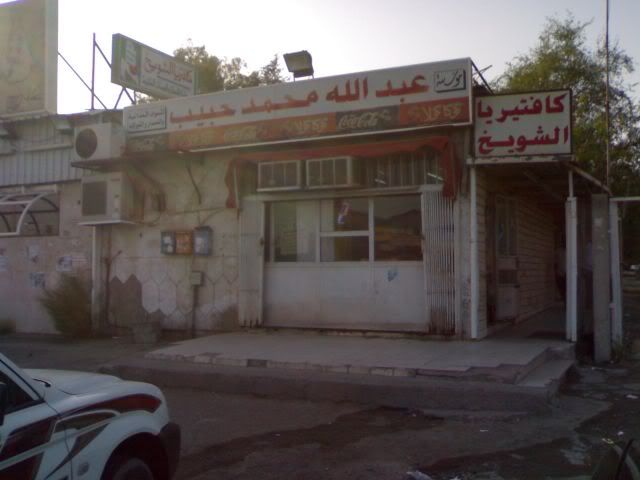 Park your car anywhere, in front of the place. Careful not to get blocked, people here don't understand traffic laws and can block your car with theirs and go for a thirty minute errand without a care in the world.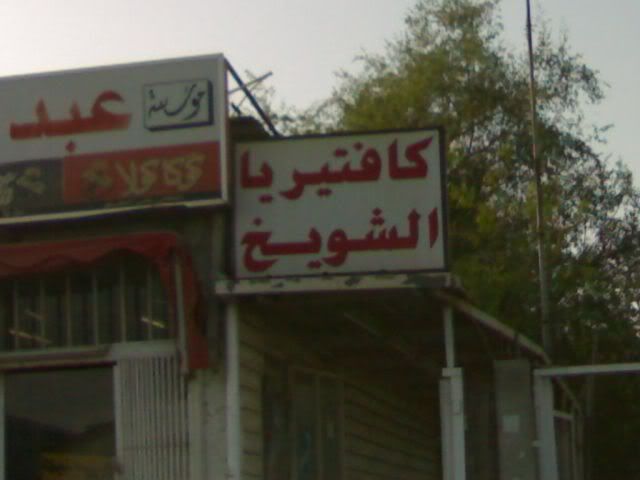 Look out for the waiter standing outside if you want to order from your car, or you can walk in the small entrance.
Walking in the entrance is not reccomended for ladies because the restaurant is filled with assorted male bachelors from all nationalities who have not seen their families for the last five years. Also, there are no private tables there, you take a seat in any empty chair.
They have the best meat fatayer, cheese fatayer, spinach fatayer and don't forget to try their laban. Service is extremely fast and the fatayer's are always freshly made.
Get your paper bag with the fatayer.
Go home, or in your car, unwrap the bag and bon apetit.